Why the Cloud is the right place for your applications?
Moving to the cloud allows for a high level of elasticity. Therefore flexing your resources and capacity to the demands of your business and scale to suit growth. This allows you to fluctuate services to suit your organisational plans and goals, additionally removing any limitations from in-house networks and servers, providing you with a platform for now and into the future.
Cost effective and low start-up investment
There's no longer a need for hefty upfront hardware and software purchases, besides, you'll get better value for money by preventing excess and unused storage with a solution that is suited to your needs. And, when it's time to increase capacity it's done in a few clicks so there's no expensive engineering or upgrade charges.
Our cloud specialists design your solutions to suit you, having a bespoke cloud environment built with next-generation technology means you get optimum and guaranteed performance. Plus, our cloud solutions are continuously evolving to ensure our clients get the best of cloud computing every time.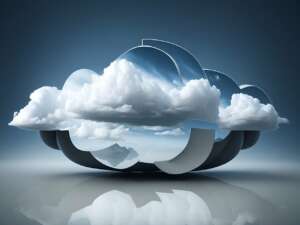 Secure, scalable and protected workspaces
Lastly, with your data hosted in the cloud, consequently you've got added protection. Our cloud solutions are covered with multi-layered cyber security, ensuring that your data is protected in the best way possible. And, there's no longer any need for manual back ups. This is done automatically, so should the worst happen, we can have you back up and running within an hour.
Frequently Asked Questions about Cloud Solutions
Our IT experts are experienced is re-hosting applications designed for a client/server environment into a cloud aware environment.  We can safely and secure re-create your existing on-premise IT environment within Microsoft Azure or Amazon Web Services (AWS);delivering applications to your users no matter where they are located.
The costs start from around £20 a user per month and vary depending upon the complexity of the application that is being hosted. If an application requires a series of servers, such as SQL/IIS, and other supporting infrastructure then the costs will be more. We always provide a detailed project analysis and provide firm costs prior to any migration activity.
Security is a pivotal concern in any IT environment and this is no different.  Applications hosted in a cloud environment are protected with multiple layers of security to ensure that your data remains private and well protected.  All cloud solutions are protected using a state-of-the-art firewall, application layer security, Multi-factor authentication and where practical IP based restrictions.
Let's talk about Cloud Hosting
Got a question? Let us know and we'll be straight in contact with you.